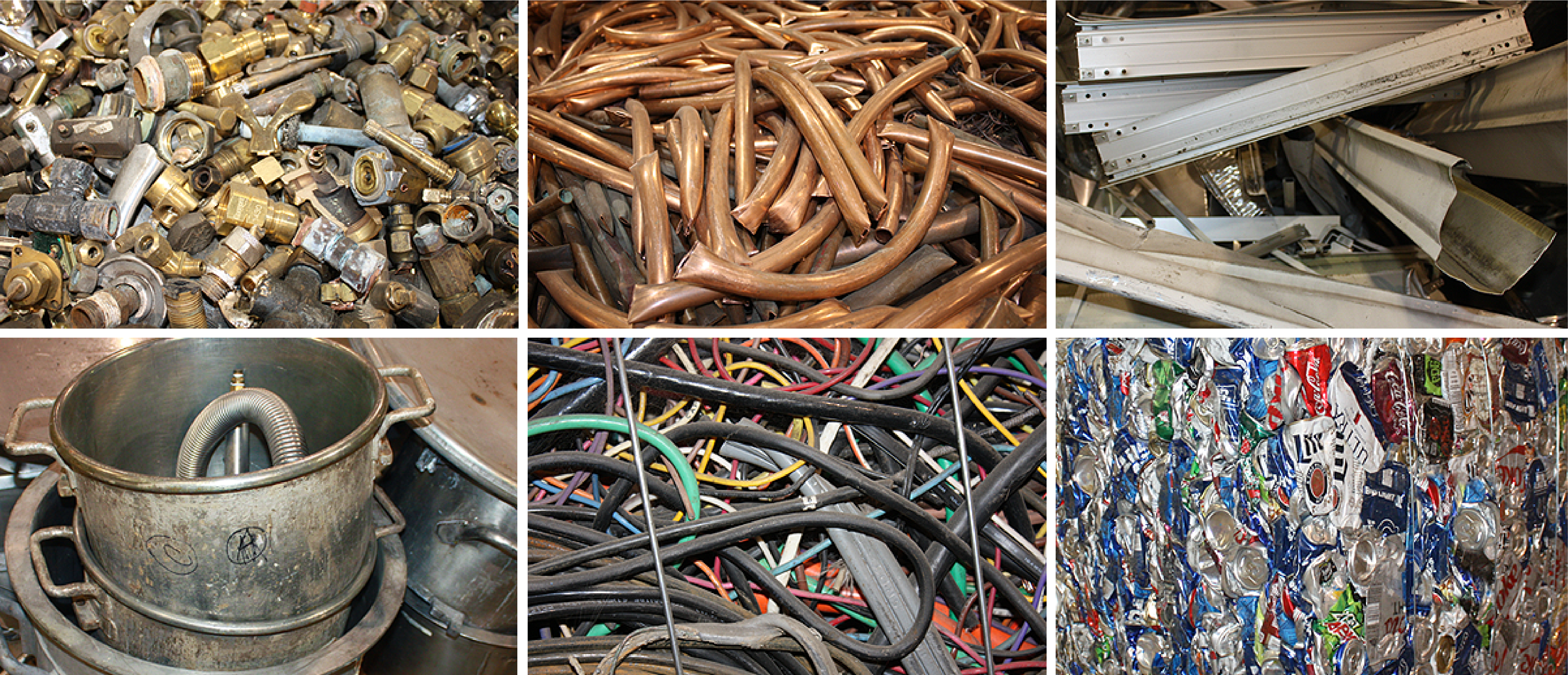 WHAT WE BUY FROM THE PUBLIC
Aluminum Cans
All Aluminum Grades
Aluminum Breakage
Brass
Copper
Insulated Wire
Stainless Steel, Non-Magnetic
Sheet Iron/Appliances
Unprepared/Prepared Steel
Cast Iron
Automotive Cast
Electric Motors
Copper/Aluminum Radiators
Auto Radiators
Transmissions
Auto Batteries
*Note: Although we do not purchase corrugated cardboard, we do offer a free drop off site. Please, no styrofoam, paper, packaging or trash.
Household Items


Metal Gutters, Downspouts and Siding

Copper Water Pipes

Brass Plumbing Fixtures

Insulated Electrical Wires

Furnace and HVAC Units (Freon removed) including metal air ducts

Door and Cabinet Metal Hardware

Metal Doors (No Glass)

Metal Screen Window Inserts

Metal Shelving Units

Extension Cords

Christmas Lights

All-Metal Pots and Pans

Washers and Dryers
Water Heaters
Metal Grills
Aluminum Ladders

Lawn Mowers

Bicycles

If you don't see your items on the list, call us at 317.773.2780 (#116).