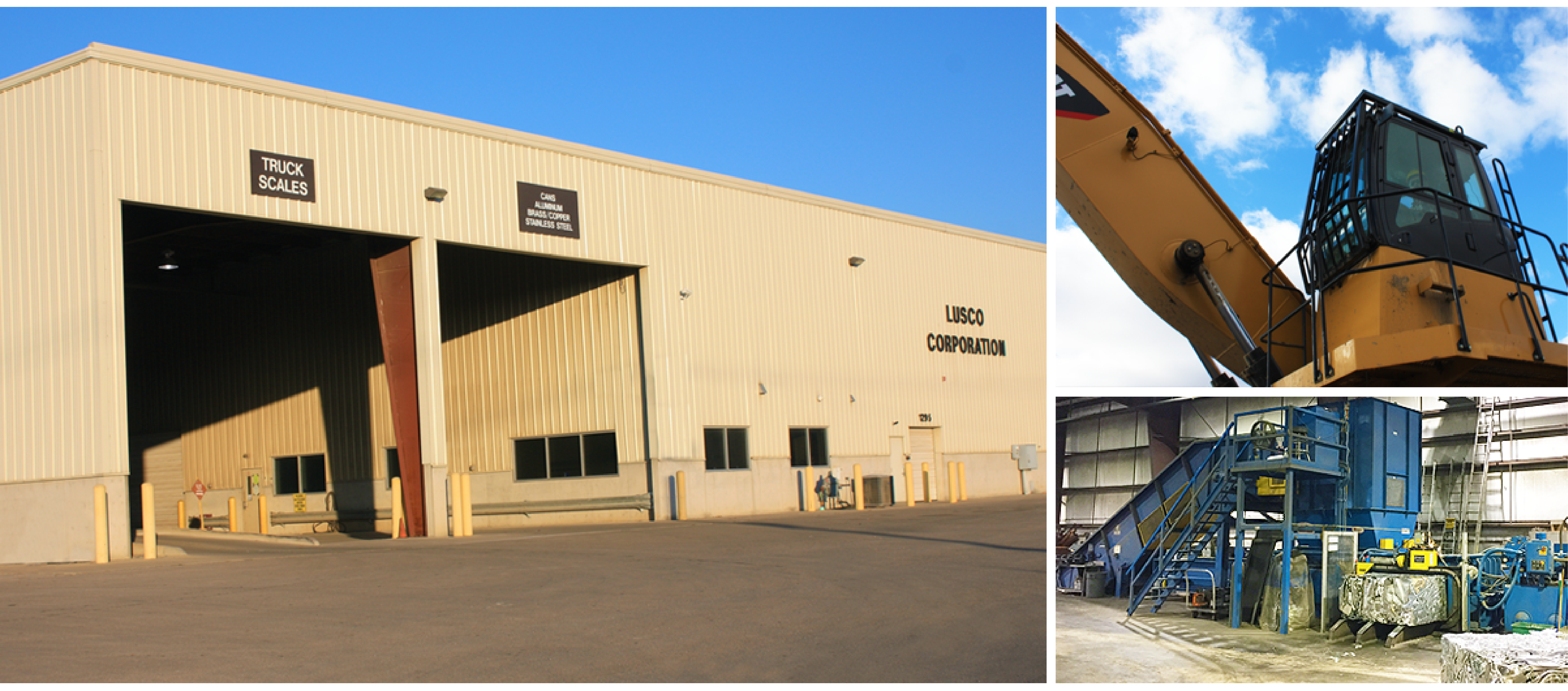 ABOUT LUSCO CORPORATION
Lusco Corporation is a family-owned scrap metal recycling business founded in 1911 by Louis Smith in Noblesville, Indiana. His son, Joseph Smith, joined the firm in 1946 after serving his country in WWII. Karl A. Smith, the third generation of the family, is the current president of the company.

Lusco Corporation is a full-service scrap metal recycling company engaged in the business of purchasing and processing all grades of ferrous and nonferrous metals. These are sold to mills, foundries and smelters for re-melting purposes. The company purchases scrap metal from industrial, commercial and construction customers as well as the general public. A new 35,000 square foot office/warehouse opened in 2008 and was designed to allow quick and convenient drop off and payment for all our customers. From its humble beginnings, Lusco Corporation has grown to become one of the premier metal recycling processors in central Indiana.
Giving Back to the Community
We love to help charitable groups raise funds by buying their recyclable metals. We host special Charitable Group Days. These days are dedicated to specific Hamilton County charities. Follow us on Facebook to support your favorite charities with the donation of your scrap metals.
Registering for Charitable Group Days
To set up a special day for your group, contact us during normal business hours: 317.773.2780
You must be an official 501c3 not-for-profit organization to qualify for Charitable Group Days
You must be registered with us at least 2 weeks PRIOR to your desired date of drop off to qualify for our charitable group days
Registered groups will be given a designated date to deliver their recyclable metals to our facility
We will list your group on our Facebook page